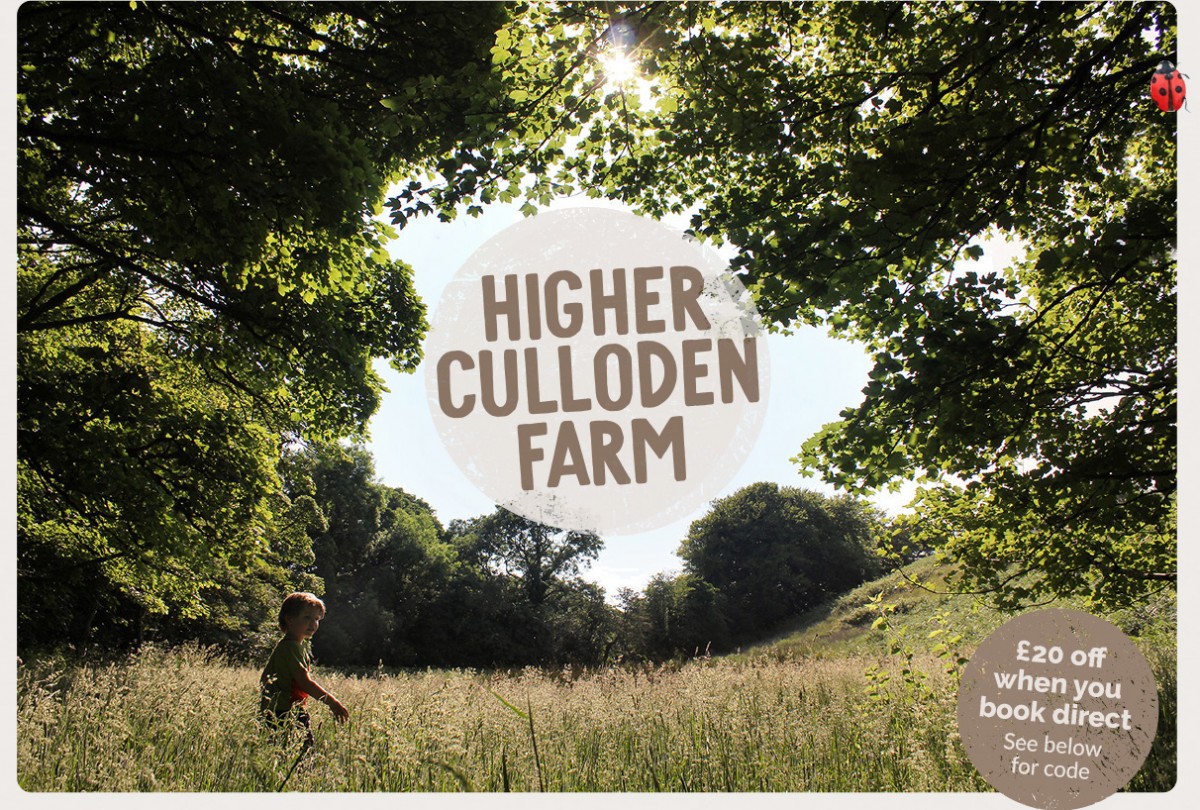 Family glamping in Cornwall
Make happy holiday memories on our small Cornish farm. Book now with just 20% deposit!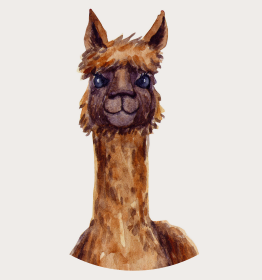 Farm highlights
Discover our 15-acre smallholding
Staying here
Our camping pods and facilities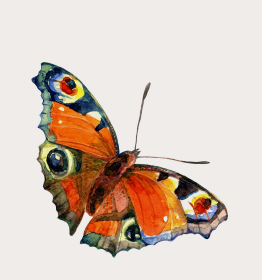 What's nearby
The best food and activities in North Cornwall
Back-to-nature breaks
All the right ingredients for your great British holiday here on our Cornish smallholding; feed the animals, explore the farm, splash in the stream, toast marshmallows on the campfire and marvel at the Milky Way together. And when you're ready to travel further, it's just a short drive to some of Cornwall's best beaches and attractions.
Use the code #BOOKDIRECTANDSAVE for £20 off your booking (new direct bookings only).
#BOOKDIRECTANDSAVE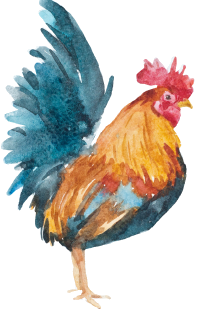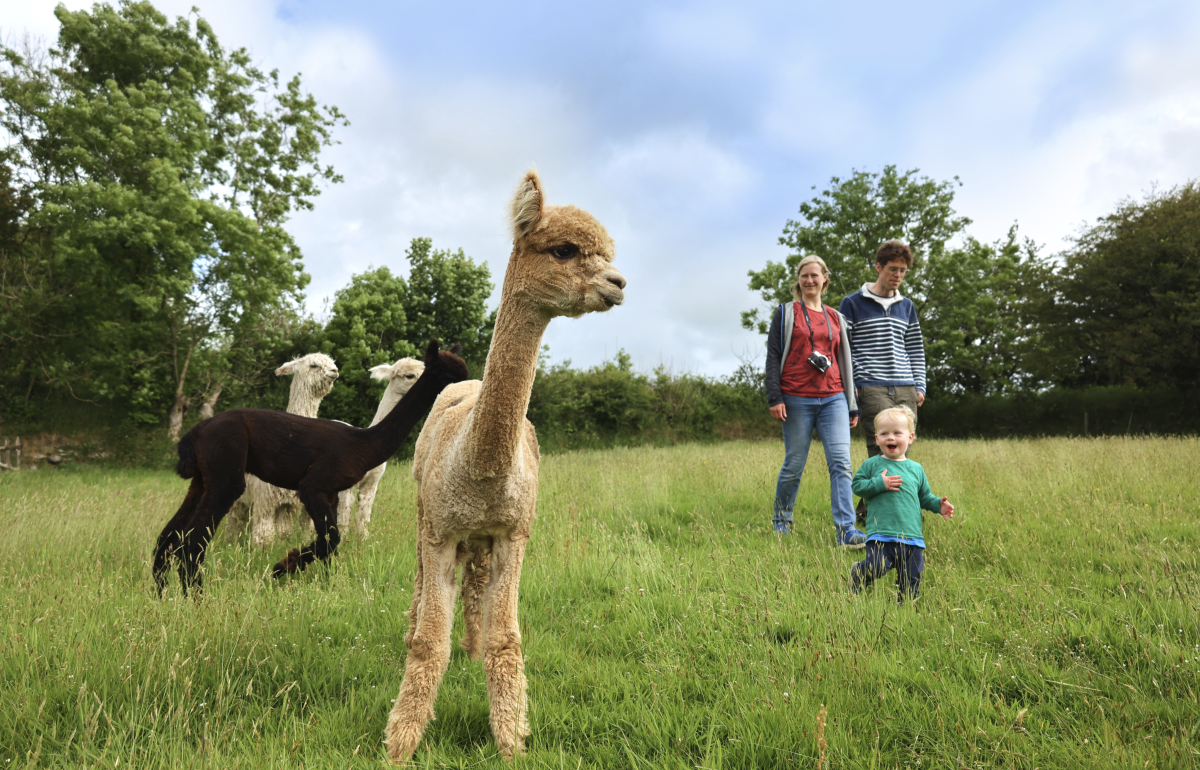 "We hired all the pods for our extended family and didn't need to go anywhere for the whole long weekend. Rounders during daytime. Night-time torch tag. Games in the barn. Lovely walks and scavenger hunts. But really best of all was stargazing at the fire pit. The kids loved the space and the animals and made their own fun… One of the most memorable holidays we have ever had, this place is idyllic."
Sue H, via Facebook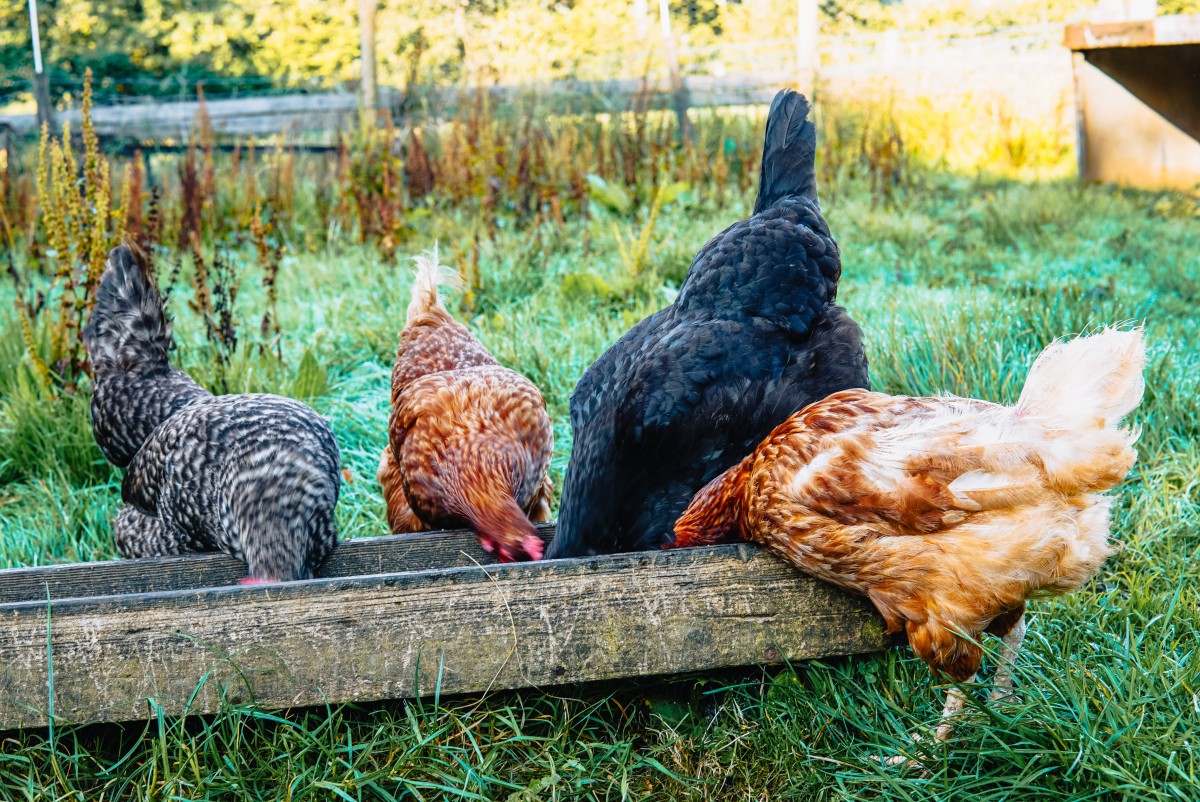 Best things about staying here
As told to us by guests:
Feeding the animals
Freedom to run around in lots of space
Great location for the beaches
Five minute walk to town
Stargazing round the big campfire

Private bathroom you can leave your stuff in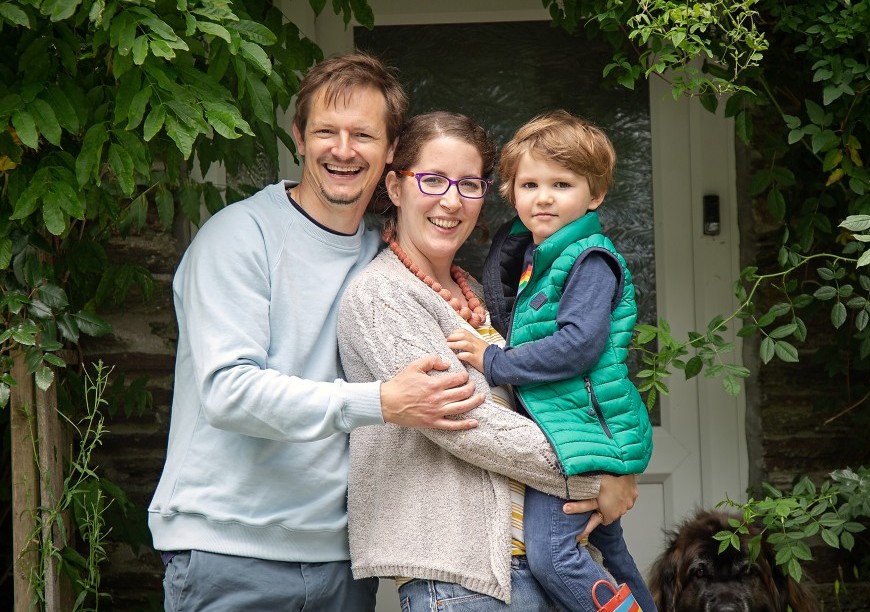 Our story
From small house to smallholding! Our story started off as a casual chat during a camping trip in 2007 and now we're living the dream on our own 15-acre Cornish farm. We love to share this beautiful corner of the world with our guests and want you to enjoy it here as much as we do.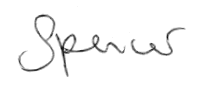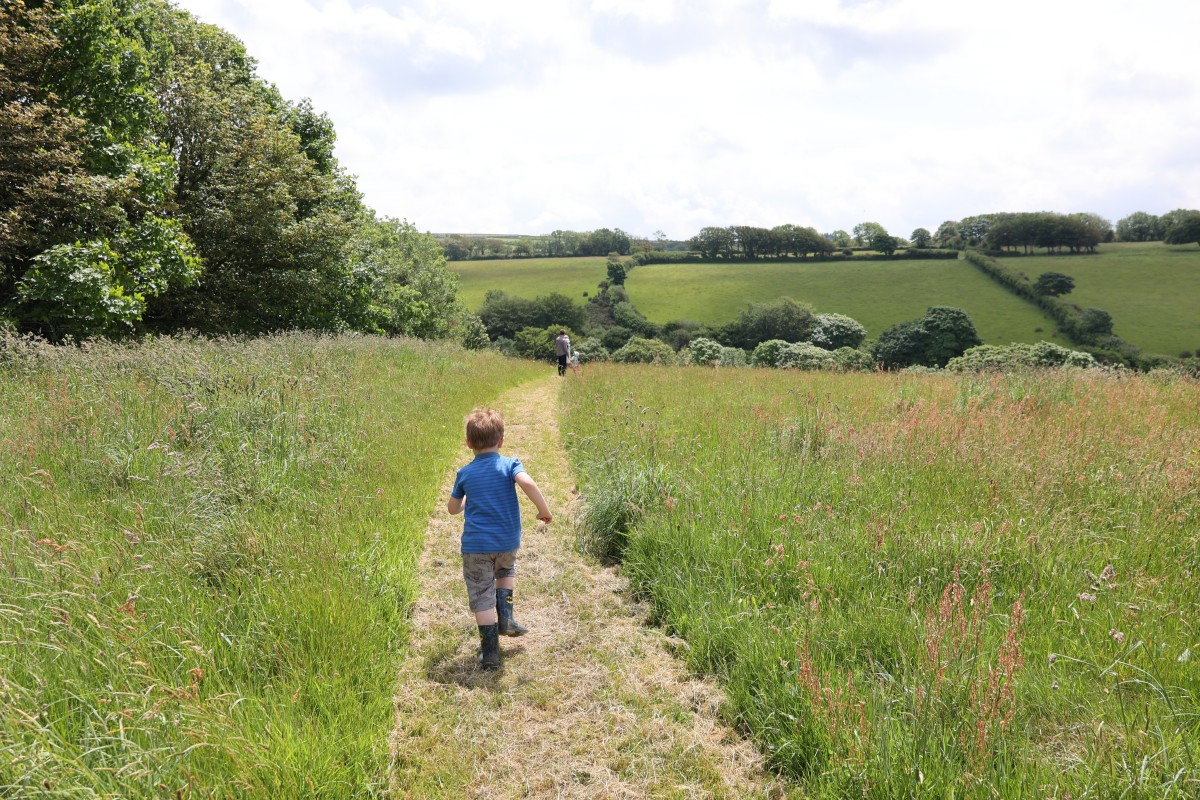 Book direct and save
Want money off your holiday? Use the code #BOOKDIRECTANDSAVE to get £20 off your booking only when booked via our website. It's a little thank you for booking directly with us – the virtual equivalent of shopping local! (Can't be used with other offers though.)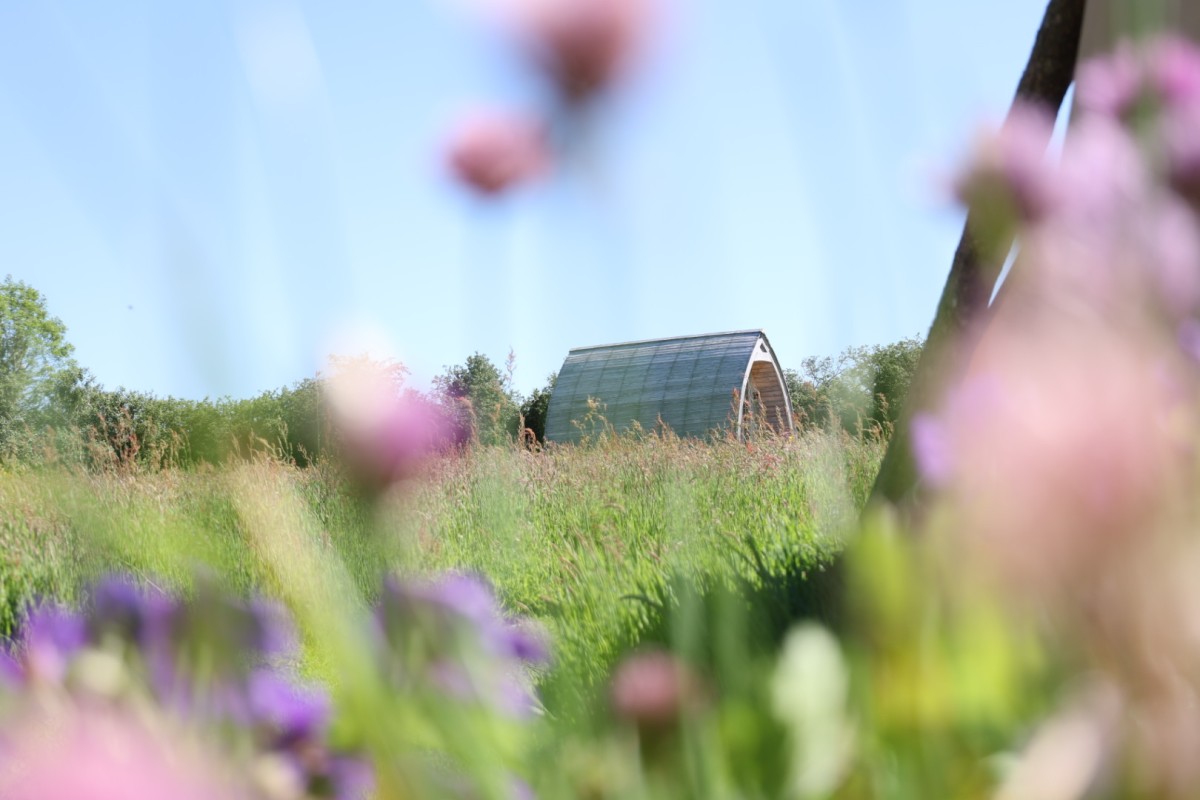 The pods
Simple, cosy off-grid pods provide a more comfortable camping experience for those who 'don't camp' or who want something easier, but who still want to feel connected with the great outdoors. Sleeping a couple and up to two children, they are particularly good for young families who no longer have room in the car for a tent, nor the energy to put one up when you arrive! Find out more about our pods and facilities.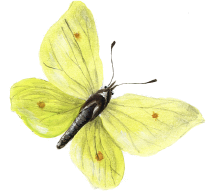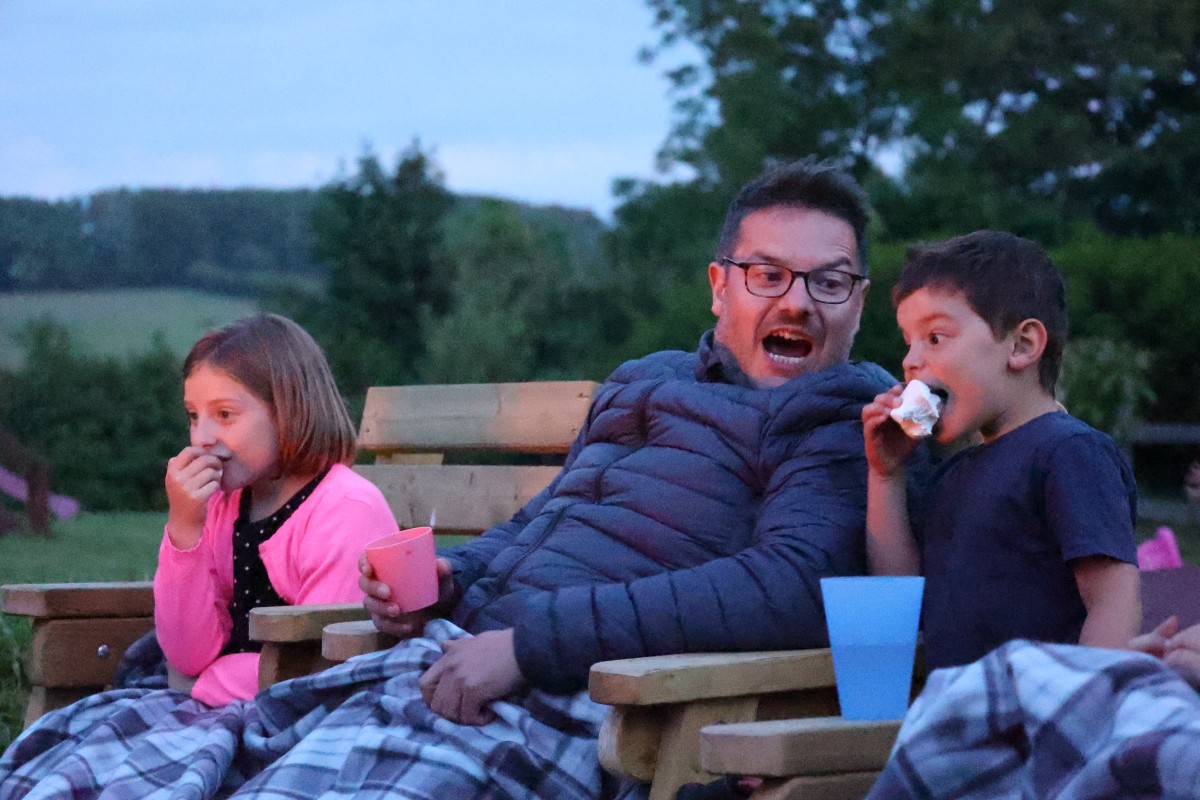 Book with confidence
We want you to feel safe here and to know that if circumstances change, you won't lose out on your holiday. You can book in confidence with our coronavirus guarantee:
A low deposit of 20% secures your booking with balance due eight weeks before your holiday
Flexibility to move bookings up to the end of 2022 season in the event of coronavirus restrictions or a positive covid result in your group (due to low deposit and late balance payment, no refunds are offered).
We recommend you also take out holiday insurance to cover you for any cancellation.
Our ethos
Wholesome holidays where children can be children and where families and friends can spend quality time together. A chance to reconnect with each other and the great outdoors. Splash around, cook on fire, learn something you didn't know, laugh into the night.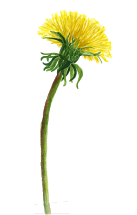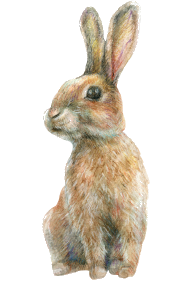 From the farm gate
The place to buy all the extras for your stay, book events or (eventually) get farm produce.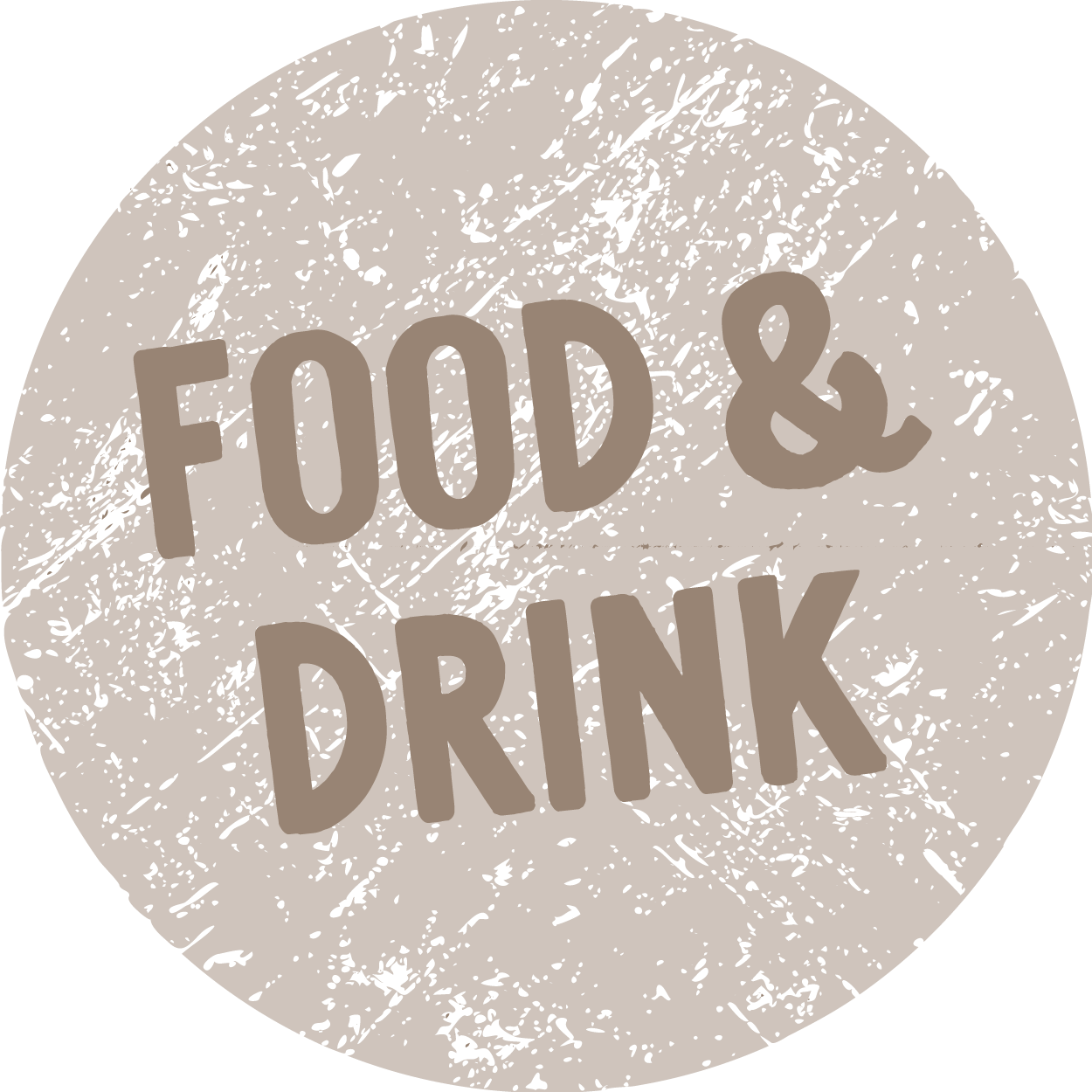 Food & drink
Pre-order all manner of goodies for your arrival. From breakfast or pizza packs to s'mores or eggs!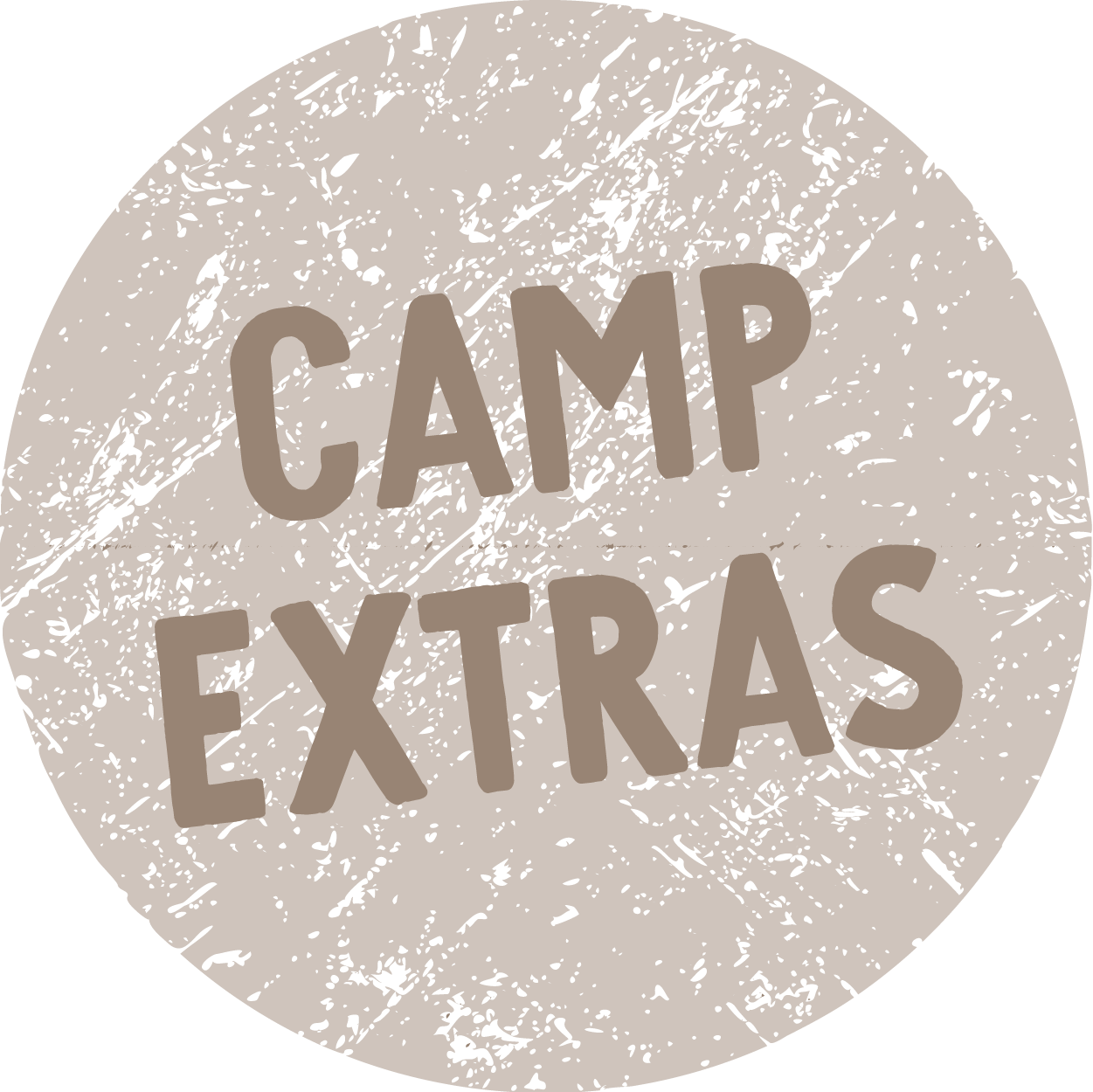 Camp extras
Whether it's late checkout, camping gear, travel cot, charcoal or firewood and more, order it here.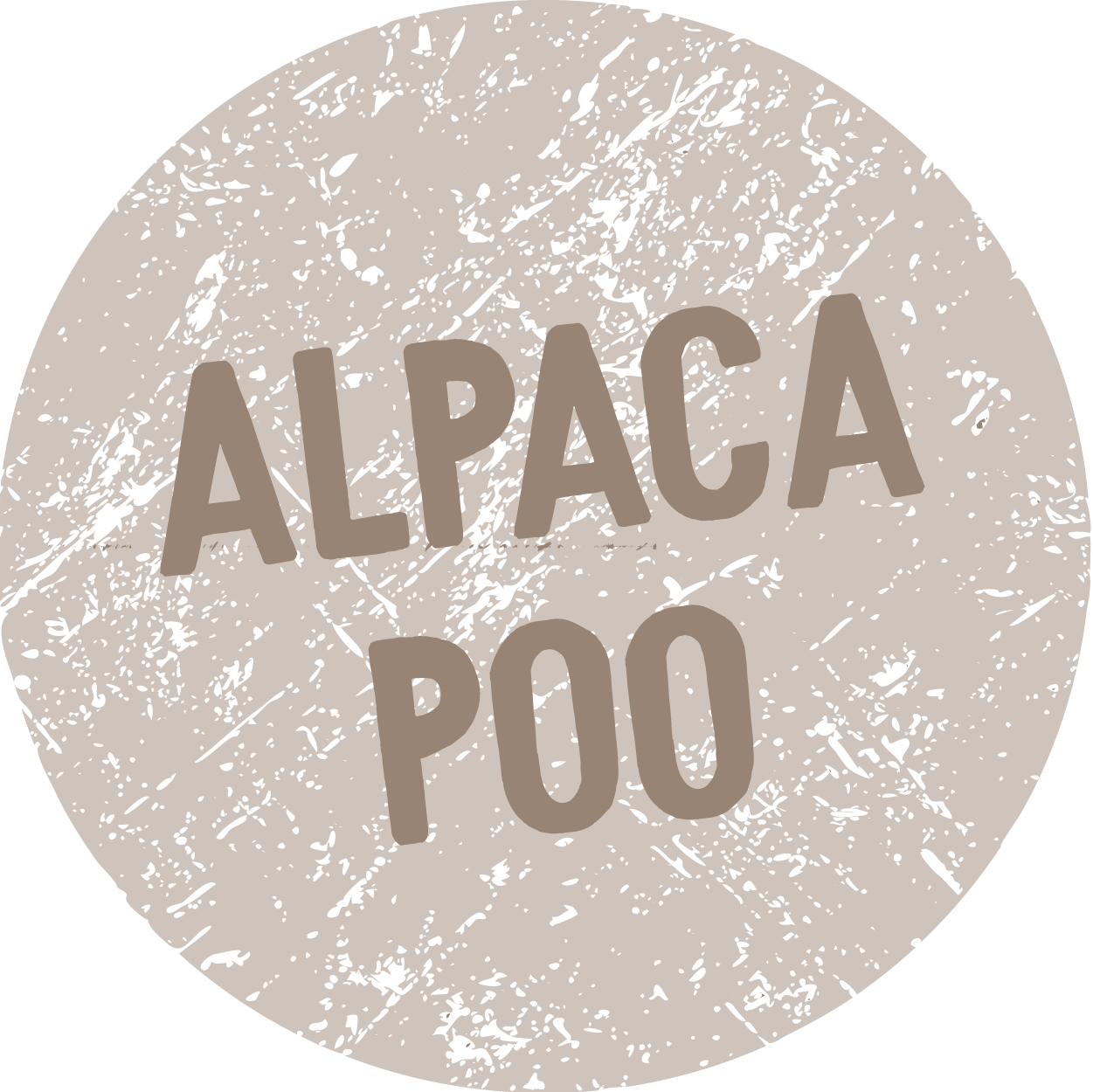 Alpaca poo
You read that right! Nature's most wonderful garden fertiliser, and in handy pellet form.

Free Wifi
Free WiFi in the pod field and great 4G signal across the site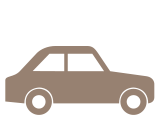 Parking
One free space per pod. EV charging 2 mins away. Discount if arriving by public transport.

No pets
As this is a working farm with lots of fluffy things running about, only guide or assistance dogs are permitted.
Campfire & BBQ
Free use of our Cornish cookout campfire area and barbecues, plus wood-fired pizza oven, firewood and charcoal available.
Follow the farm on Instagram
Ready to make it happen?
Use the code #BOOKDIRECTANDSAVE for £20 off
Green denotes available dates. Dark green shows check-in days.
If you want to book the site exclusively, you can do it via the diary. Or if it's easier, get in touch to discuss availability.