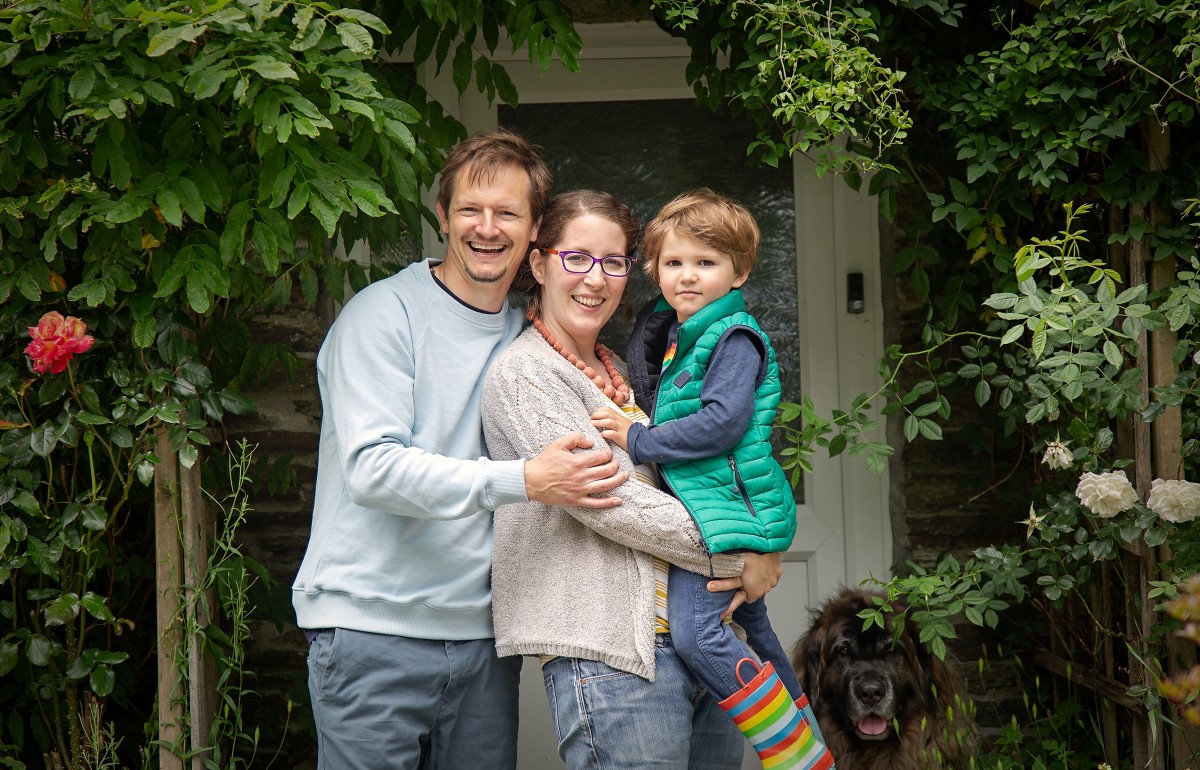 Our story: a series of fortunate events
Back in 2007, we took our vintage VW campervan on a springtime trip to a little campsite in an orchard, where the chickens roamed, the bees buzzed and we enjoyed a few glasses of delicious local cider into the evening. The conversation turned to future plans and we both agreed that one day, maybe when we retire, we'd love to do something similar and run a campsite with an orchard, pigs and chickens, grow our own produce and live a more sustainable life.
In 2019, fed up with my office job and looking to make a career change, India and I revisited that conversation from many moons before and it turned out we both still wanted it. Events transpired with India's business that meant the time had come to act on turning a pipe dream into reality. We didn't have to wait for retirement after all!
So we decided to start looking at what might be out there, maybe in a few months when we'd got our house ready for sale. We drew up a long list of all the 'must haves' and 'would likes' of our ideal place, this time from a campsite in Pembrokeshire in gale force winds!
Fortunately we didn't have to wait. Completely by chance, and Facebook's algorithms, that very week we discovered Higher Culloden Farm via a group post! The previous owners were looking for someone to take it on and continue what they'd started – back-to-nature holidays in this beautiful corner of north Cornwall. We jumped at the chance to come and stay on a cold December weekend to see what it was like. (Interesting side story: on the way down from Bristol, we asked our son if he remembered where we were going and out of the blue he said "Our new home"! O_o)
It ticked all the boxes on our list: Good sized smallholding, beaches and activities nearby, five minutes to the pub, nature and beauty in abundance… We fell in love with the place straight away and put an offer in there and then.
Six months later, during a global pandemic and the first lockdown, we got the keys and finally moved the family in to start a whole new chapter in our lives. Now we can sit in our newly planted orchard, watching the chickens roam, the bees buzz and eventually we'll be drinking our own delicious cider too.
A lot has changed in the world outside, but not here on the farm. It's our little sanctuary. And whilst you're here, it's yours too. We love to share it with you.
Spencer and India