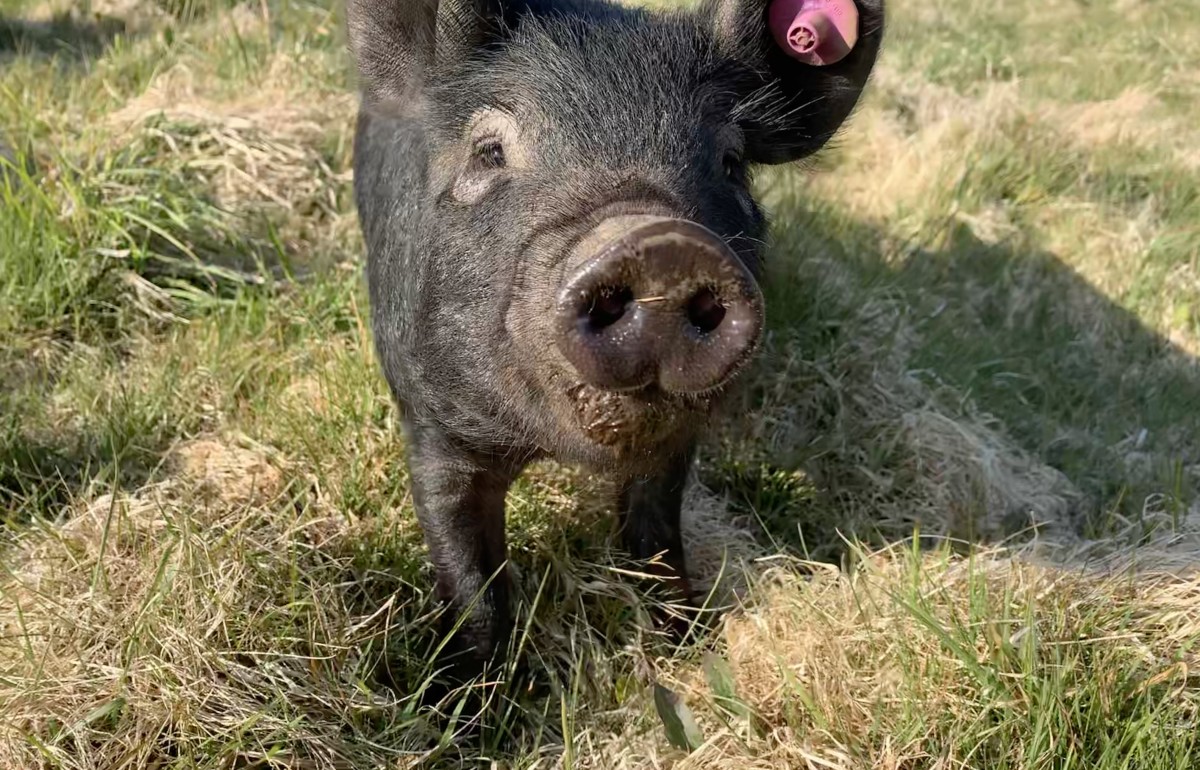 Discover Smallholding this Easter
Are you thinking about getting into smallholding? Perhaps you're looking for, or even buying a smallholding at the moment and want to get a bit of hands-on experience before the big move? Or maybe you're just starting to dream about The Good Life and want to see if it's for you? Then this brand new four-day event could be for you!
This Easter, come and spend a few days staying on our 15-acre smallholding for an invigorating four-day experience giving you the opportunity to discover real smallholding life before you decide whether or not to take the leap.
Part hands-on, part holiday. In the mornings, learn about daily animal care with the chickens, pigs and alpacas, get hands-on with smallholding jobs (warts and all), and help in the No Dig veg garden and polytunnel. Immerse yourself in nature, find out about what a habitat management plan means for biodiversity and get involved with what's being done for wildlife around the site. Lots of opportunities for Q&As about all aspects of living and working on a smallholding including diversification and finances. Then the rest of the day is yours to explore the stunning north Cornwall coast or its many inland gems, or hang out for some R&R on the farm.
Cook over fire in the evenings or head to the local pub, get to know your hosts and enjoy time outdoors in nature. At night, stay in a comfortable off-grid kingsize camping pod with private bathroom and shared kitchens (byo bedding).
Limited to just five pod bookings for individuals or couples, with a maximum group size of 10, this will be a friendly and informal experience with lots of time for discussions and sharing. This is not a certified course or anything like that! Oh no. It's an opportunity to spend a few days in the life of a smallholder for those keen to know more and get some hands-on experience, plus enjoy a bit of a break whilst you're at it. You will leave with a better idea of what's involved in the day-to-day running of a smallholding, feel more informed about the reality of it and hopefully leave excited about the future.
The detail

When?
Monday 3rd to Friday 7th April, 2023 (during the school Easter holidays)

Where?
Higher Culloden Farm, Camelford, North Cornwall, just 2 hours 15 mins from Bristol.

Who is it for?
Anyone interested in getting into smallholding, who wants to know what it's really like.
Use the code SMALLholding101 to get the discounted rate for Discover Smallholding.
Book now
The programme
What's in store for your midweek escape?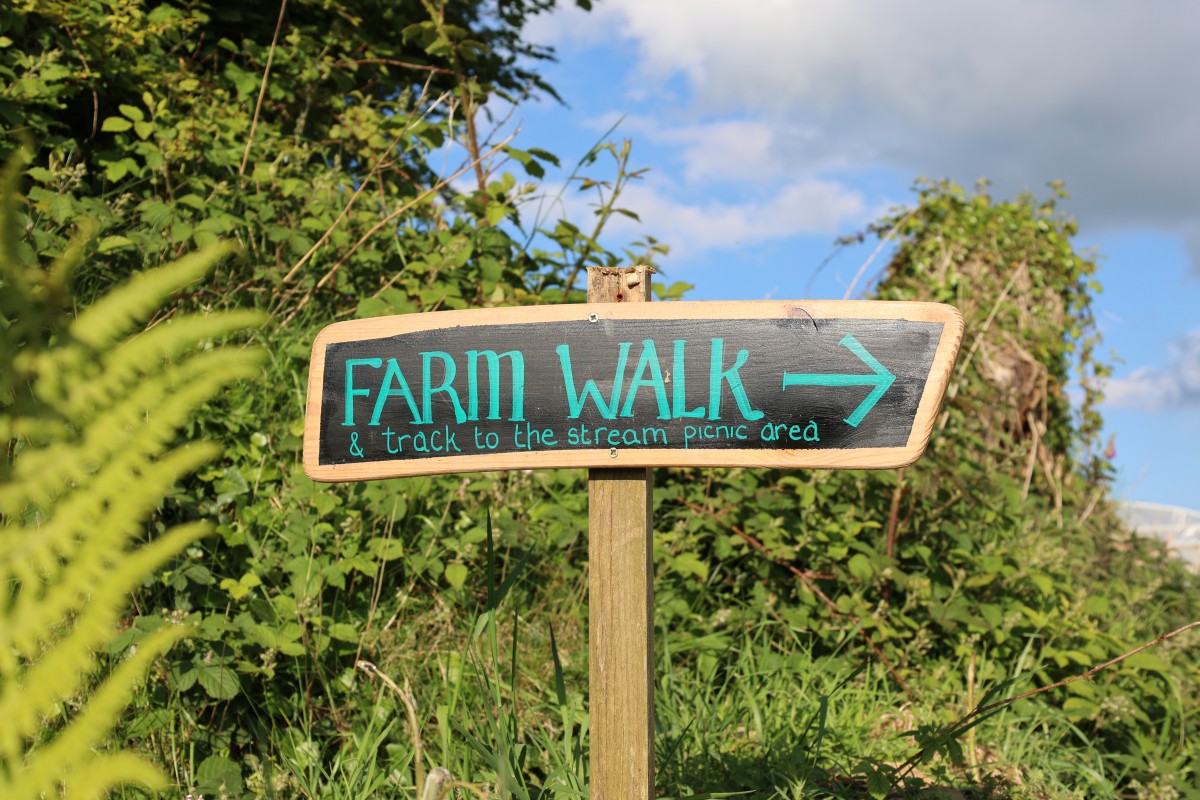 Monday
4pm: Arrive and unpack.
6pm: Welcome and introductions at the canopies. Sharing our story – how did we get here?
Walk around the farm. Evening at your leisure.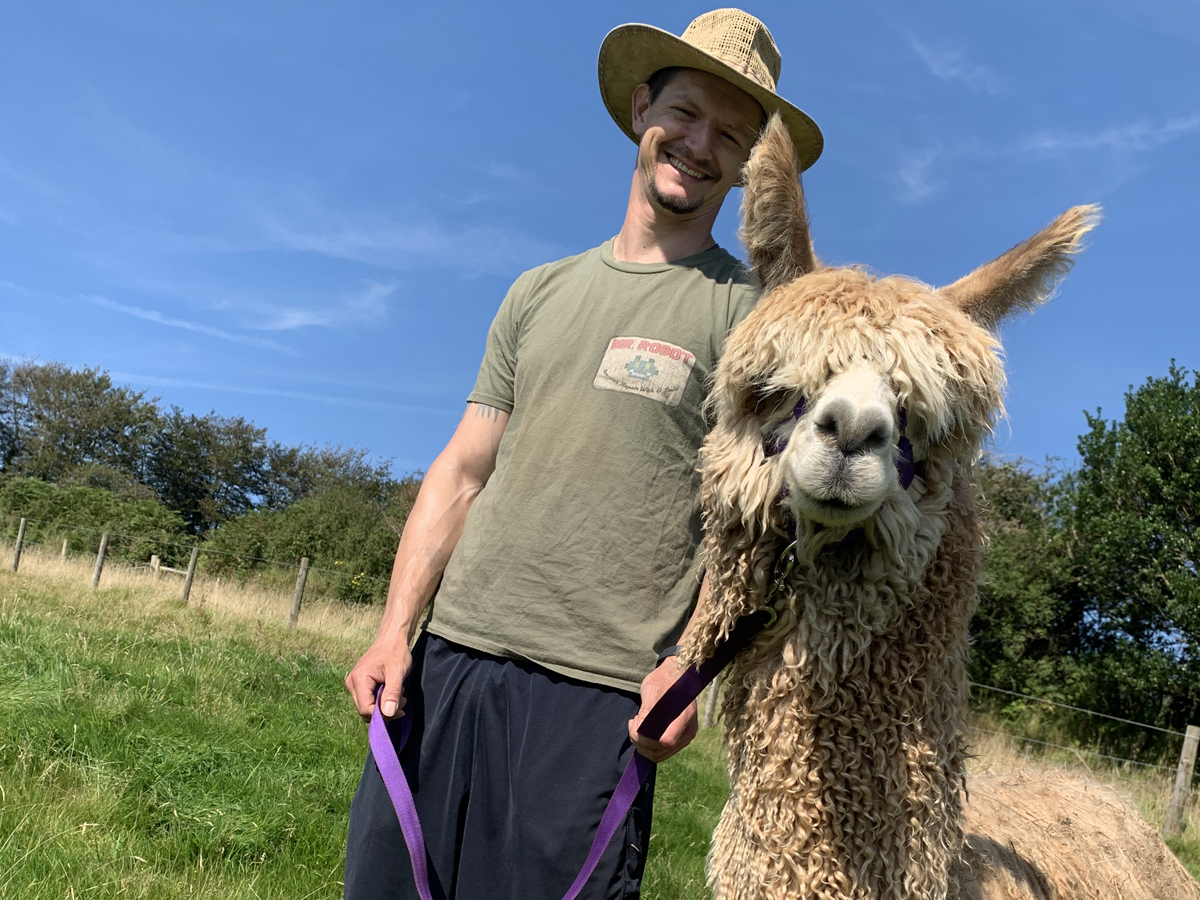 Tuesday
9am Morning rounds with the animals.
10am Getting stuck into the dirty jobs! Animal care and checks.
12.30 Rest of the day at your leisure, or you're welcome to hang around and help out or head to the beach nearby for a surf, or explore further and discover the Eden Project.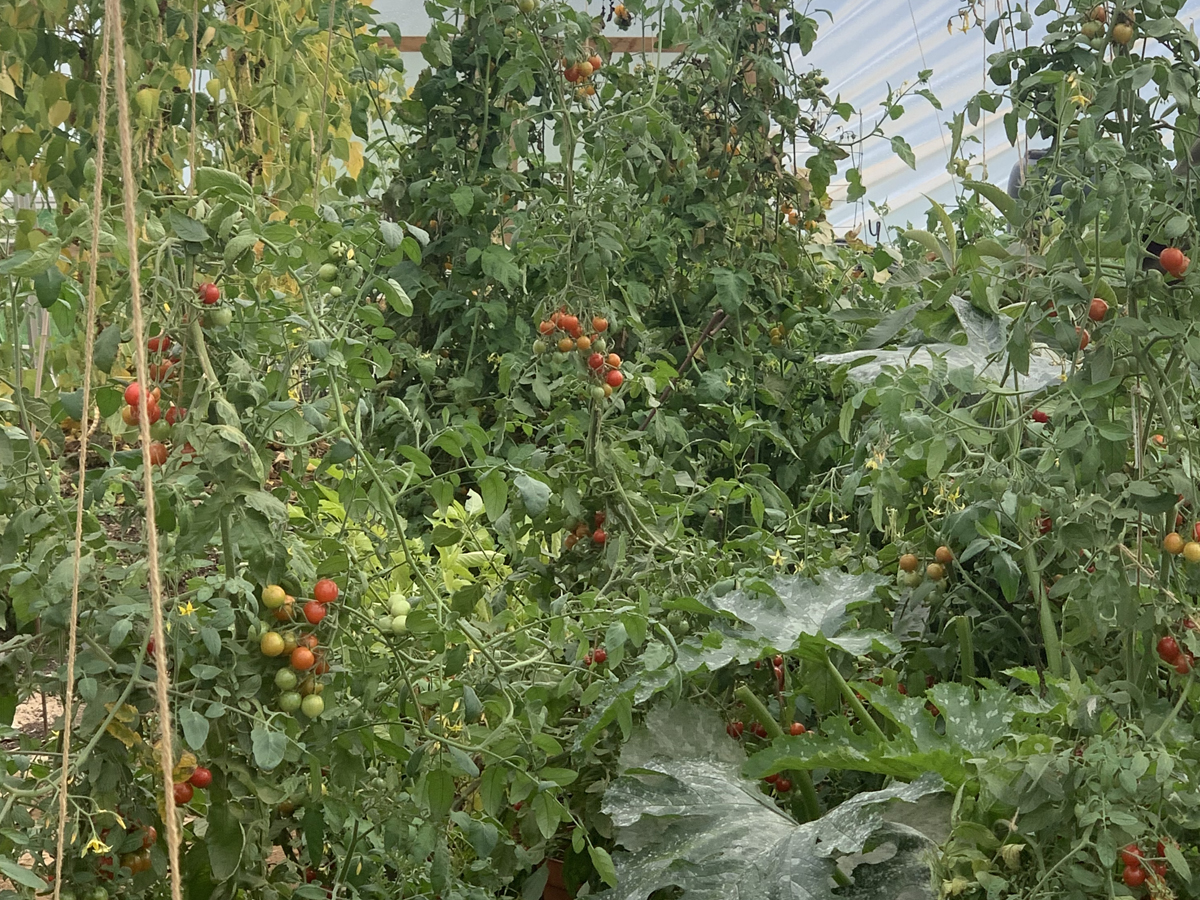 Wednesday
9am Morning rounds with the animals.
10am Growing time – get into projects in the veg patch and polytunnel. Learn about No Dig methods.
12.30 Rest of the day at your leisure.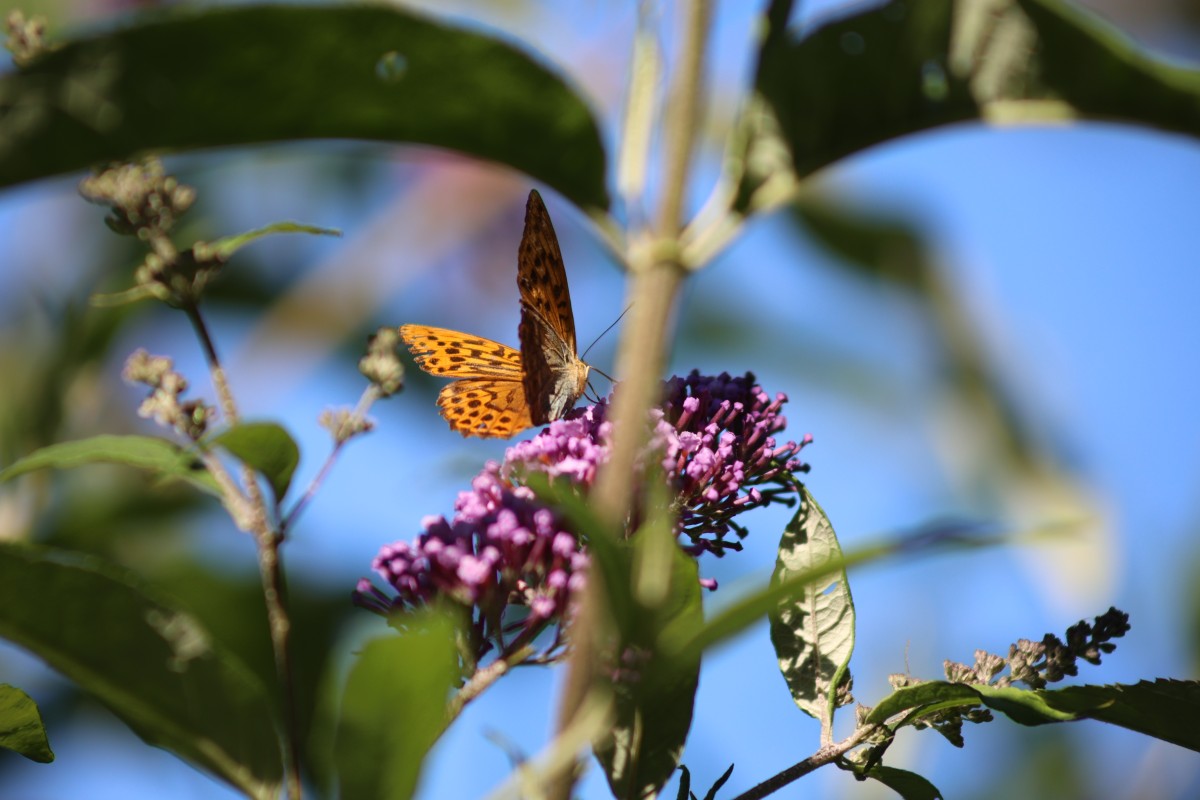 Thursday
9am Morning rounds with the animals.
10am Habitat management jobs for wildlife. Looking beyond the cultivated spaces.
12.30 Afternoon at your leisure.
7pm Evening social and barbecue/pizzas. A chance to celebrate a productive week round the campfire and enjoy some of our home-reared pork on the barbecue.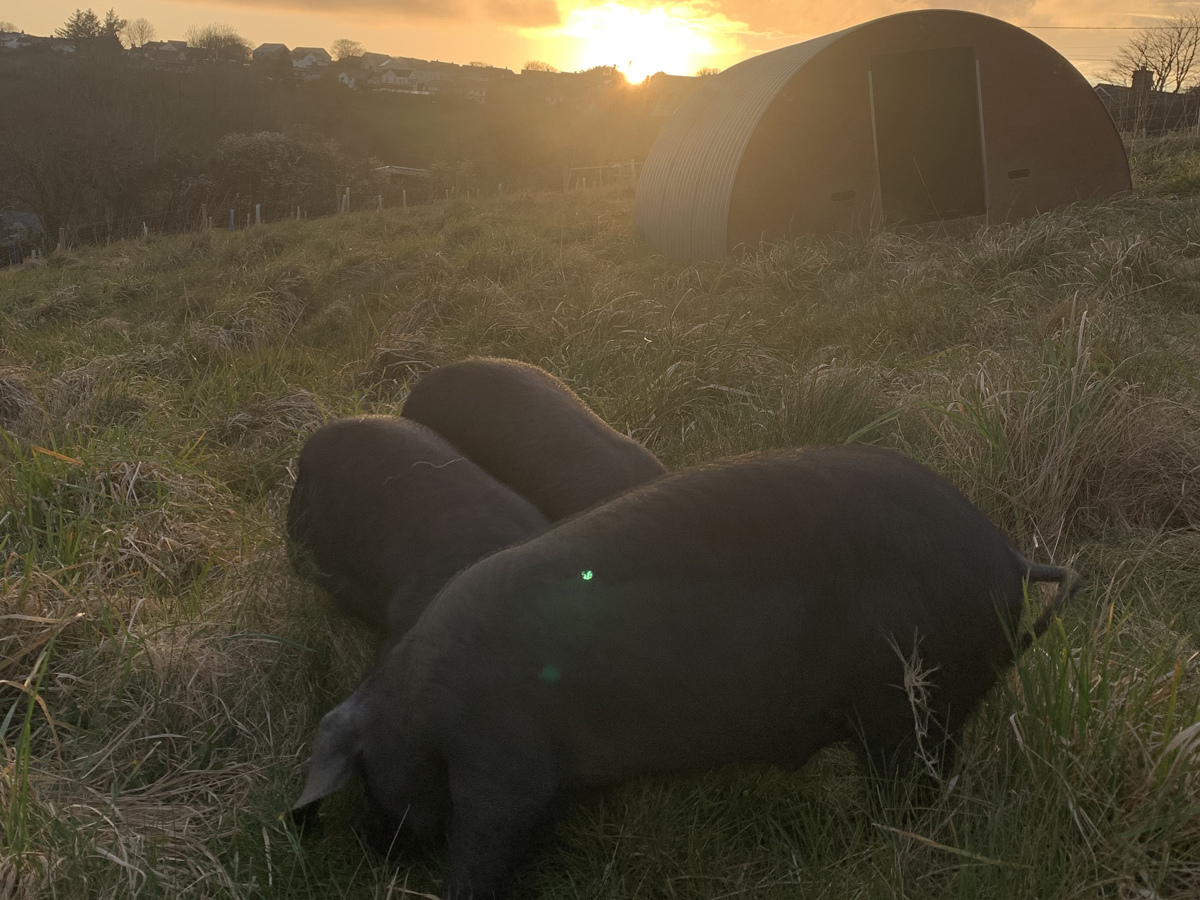 Friday
9am Final morning rounds with the animals and last chance for questions and feedback.
10am Goodbyes and on the road
If you wish to extend your stay for the Easter weekend, just get in touch.
What's included?
Self-catering accommodation in a camping pod with private bathroom.
Smallholding time: Monday evening introduction and walkaround, 9am to 12.30ish Tuesday, Wednesday and Thursday mornings and Friday animal feeding.
Thursday evening barbecue/pizzas.
Use of all the facilities including the campers' barn if the weather takes a turn.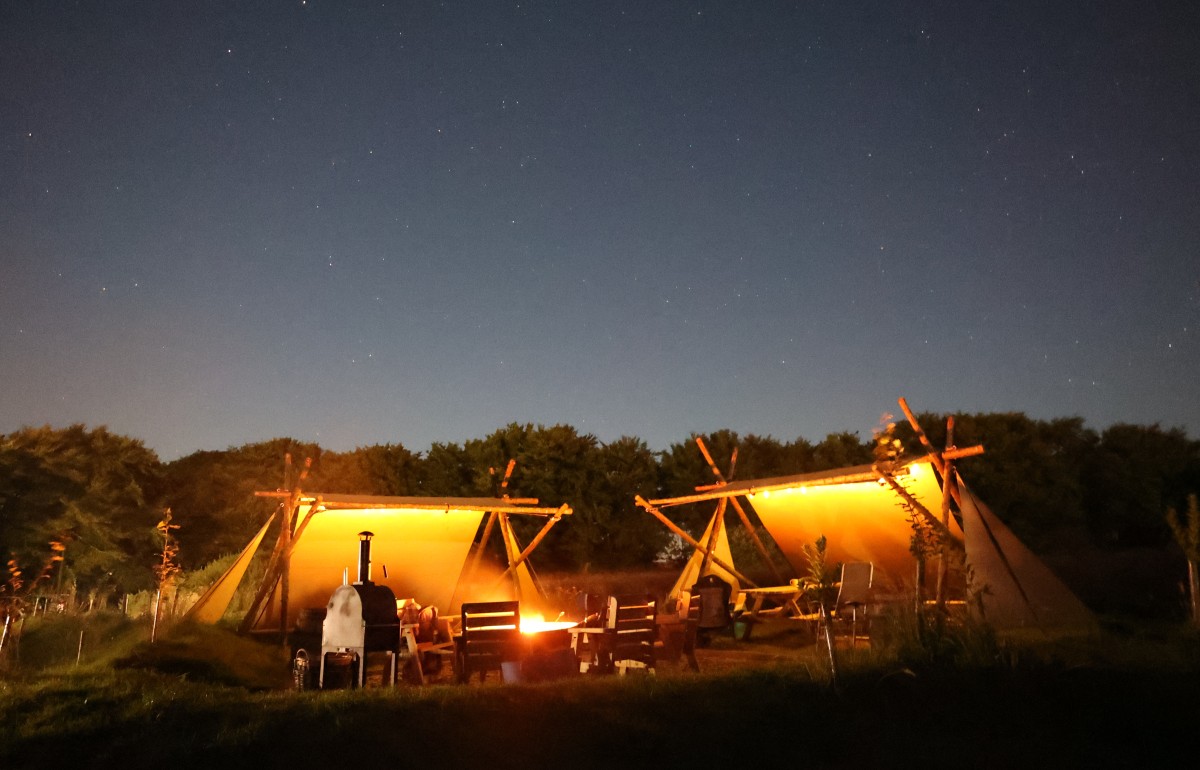 What to bring
You will need wellies, or steel toe-capped boots, a warm coat and waterproofs, and work gloves for smallholding time.
Bring sleeping bags and pillows for your pod. They are double glazed and insulated so can be very cosy.
You can eat out in the evenings or bring camping and cooking equipment, or camping packs with all this kit can be hired from our webshop).
The accommodation is self-catering so you will need to bring food. If you don't fancy cooking, there are many options a very short walk into town.
See the rest of the website for more information about the facilities on site.
Accommodation
Pods sleep two adults in a kingsize double and up to two children in bench beds (suitable from toddler to about 12 years old). Families welcome to stay, where one adult is with us in the mornings.
Kitchens have a fridge, microwave, toaster and kettle for your use. There is a large freezer in the campers' barn plus picnic tables for inclement weather. See here for lots more information about facilities.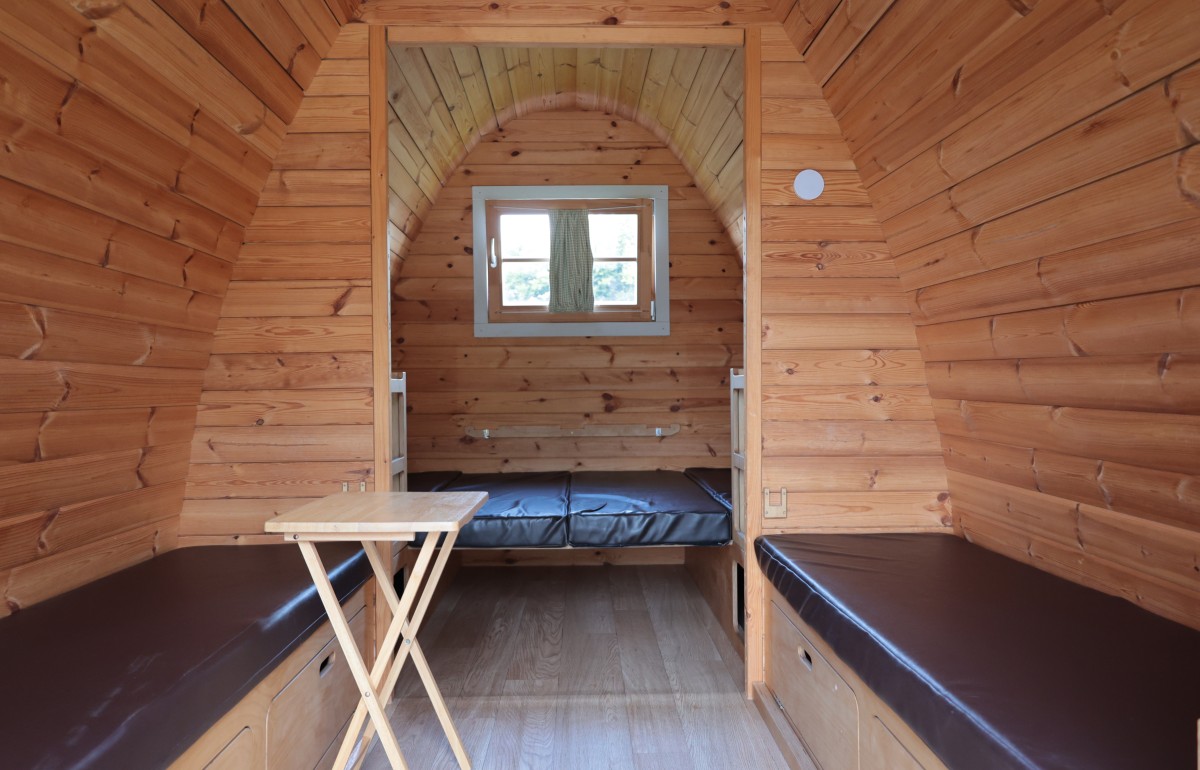 The cost
Just £150 for two adults for four nights sharing a pod
Single person discount available, get in touch for info.
Use the code SMALLholding101 to apply the £50 event discount on the listed rate.
Book your space now
Your hosts
Spencer and India moved here in early 2020 with their young son. Coming from a 9-5 desk job and a three-bed semi in Bristol, it was a complete change of lifestyle and a steep learning curve, not helped by the onset of the global pandemic! Find out more about our story here. We don't profess to be professionals but we're happy to share what we've learnt and talk about the highs and lows that they don't cover on programmes like River Cottage or A Taste of the Country.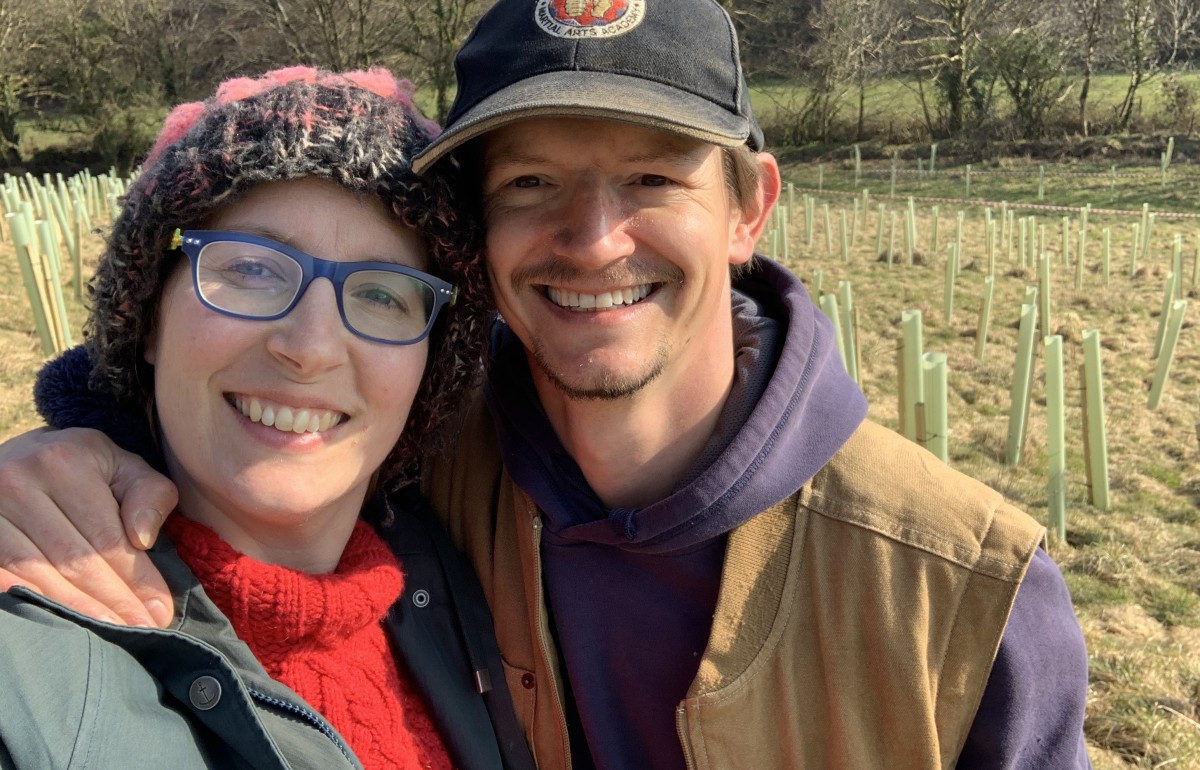 Any questions?
Please do get in touch with us on the contact details below…