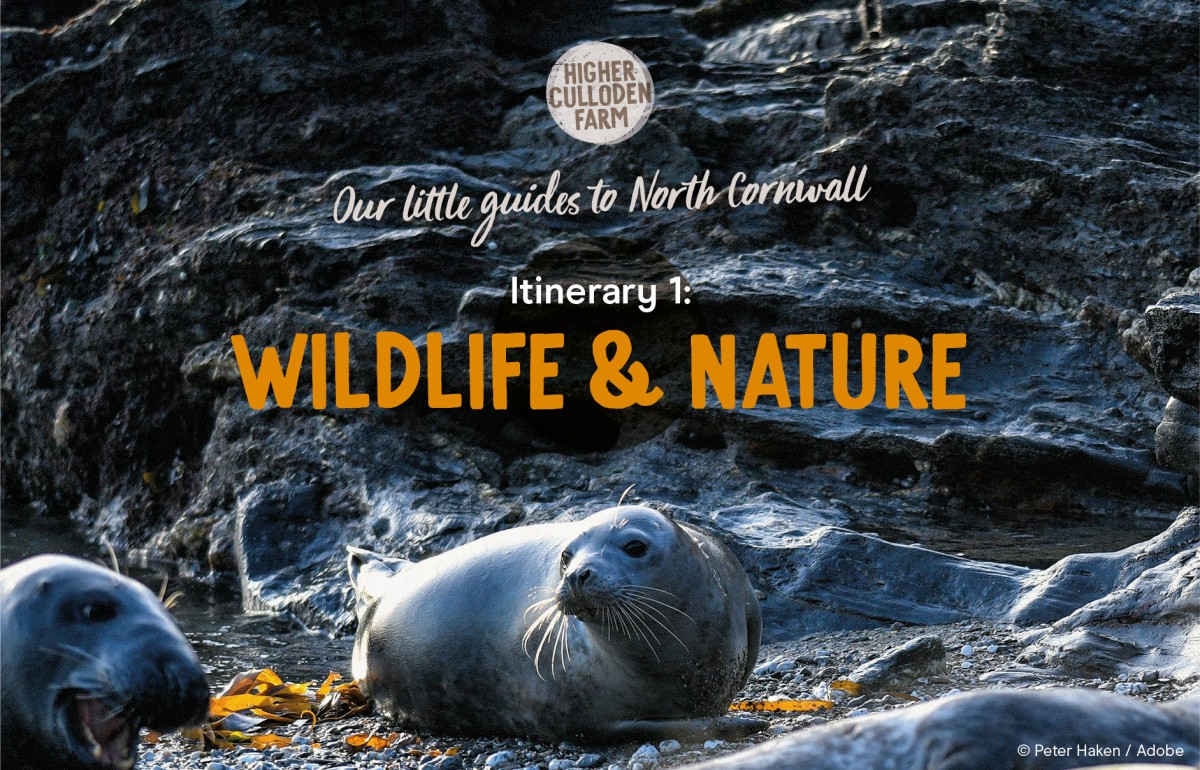 Wildlife & Nature
Perfect for a four-night midweek stay, this itinerary is your best bet for spotting great Cornish wildlife, plus visit unique attractions where you can really immerse yourself in nature.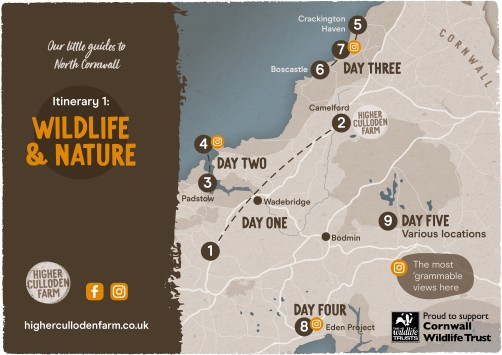 Want to get the full guide as a handy download? Just sign up to our mailing list here and you'll be sent it with your welcome email. (And you can unsubscribe at any time.)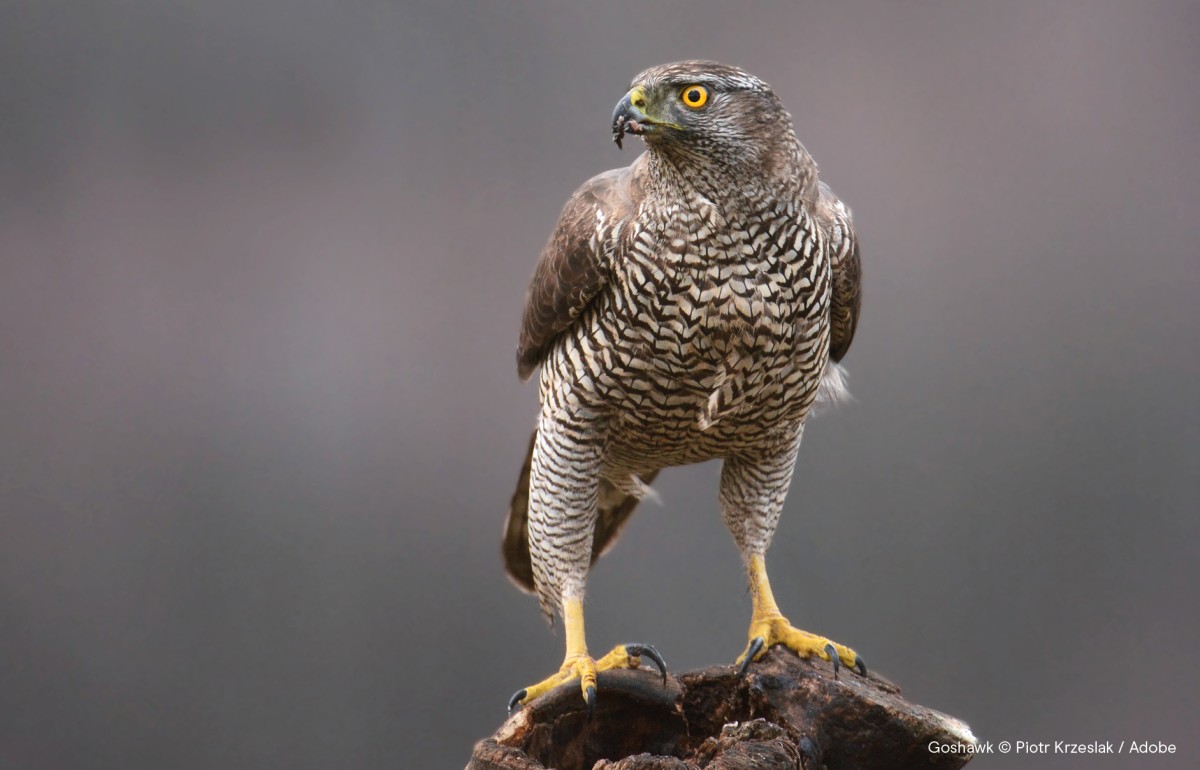 Recommended break: Midweek stay, four nights.
Day one: Monday
11am Head to the Birds of Prey Centre CIC and visit these magnificient birds at the rescue. Watch their displays at 12 noon and 2pm. Open 11am to 4pm, Sunday to Wednesday.
4pm+ Check in at the farm and settle into your pod.
Twilight Borrow our detector and go for a self-led bat walk on the farm at dusk. Down by the river is usually a good bet and we have several species on site. Let us know what you see and we'll add it to our list!
Day two: Tuesday
9am Meet and feed the animals on the farm before heading off to Padstow for the day.
11am Visit the National Lobster Hatchery first, where you can find out all about these nautical beasties and the pioneering marine conservation work that goes on here.
2-5pm In the afternoon, jump onboard with Padstow Sealife Safaris and head out to sea (must be booked in advance). There are tours ranging from one hour to full day and suitable for all, depending on ages of children (3+), and your sea legs of course! Exclusive boat hire also available. Spot a huge variety of sea birds, plus seals, dolphins or even whales if you're very, very lucky!
6-8pm After a day on the sea, how about sustainably caught fish and chips for tea? Pre-order your food online at the best chippy in Cornwall, Peckish Fish and Chips, just a five-minute walk down the road.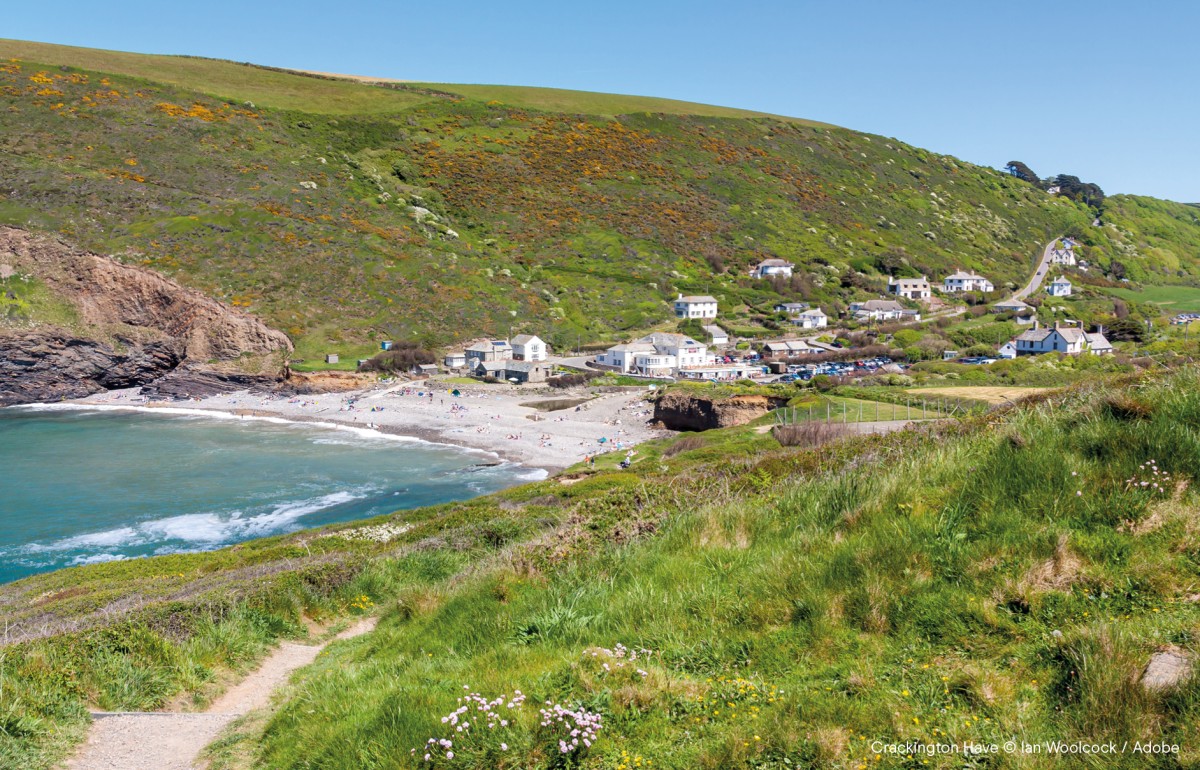 Day three: Wednesday
Today is all about dramatic coastline, waterfalls and wildlife spotting on the South West Coast Path (SWCP). Bring your binoculars and wear your walking boots! See OS Explorer Map 111. This strenuous 7-mile walk is not suitable for those with vertigo or very young children.
9am Start early and park at Crackington Car Park in Crackington Haven. Catch the 95 bus to Boscastle which takes 25 minutes. (At time of publication, there are buses every two hours and one running at 9.27am, visit FirstBus for up-to-date timetables and routes before setting out).
After a mooch around Boscastle where you can pick up lunch for later, join the SWCP heading north.
Once you've climbed out of the valley, look back for a fantastic view. Pass Boscastle Farm Shop (worth a detour for cream tea to fuel the rest of your walk) and then on towards Pentargon Waterfall.
Keep an eye out for grey seals resting on rocks and the bays near Beeny. You may even be able to spot dolphins out at sea on good days. Near the halfway point you'll climb High Cliff, Cornwall's highest cliff at 223m, which offers a fantastic viewpoint to spot all kinds of wildlife including puffins if it's the right time of year. The coast path comes alive with butterflies, wildflowers and birdsong in spring and summer. Listen out for stonechat, Dartford warblers, skylark and kestrels among other species.
3pm Complete your walk back at the cove in Crackington Haven to dip your toes in the water and stop for refreshments at either the pub, the Coombe Barton Inn, the Cabin Café or the Haven Beach Shop & Café before heading back to the farm to rest or play.
This walk can also be done the opposite way round. Park at Boscastle Car Park and take the 95 Bus to Crackington Haven to take the coast path south.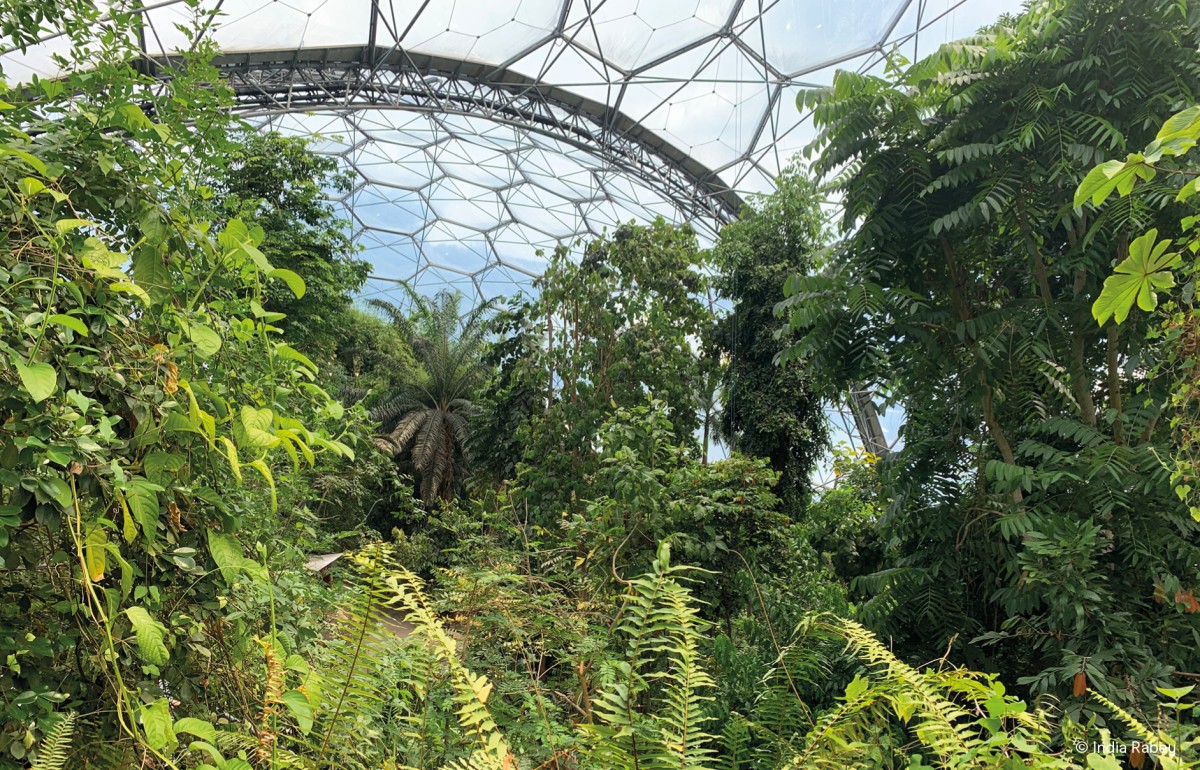 Day four: Thursday
9am Join us for animal feeding again if you wish.
11am No visit to Cornwall is complete without a trip to the Eden Project. And for good reason!
In their words, this once barren landscape was transformed into a 'beautiful global garden, which sets the stage for an extraordinary day out where you'll rediscover the natural world as you've never experienced it before.'
Wander through the world's largest indoor rainforest and immerse yourself in the Mediterranean air of the biomes. Visit exhibitions looking at the miniscule through to giant artworks. Outdoors, discover local and global gardens, inspiring art, woods full of folklore and play areas for little ones.
There are several places to eat on site and they have a great shop and plant centre so you can get a sustainable memento and go home feeling inspired to care for our planet.
Booking essential for timed arrival. Open every day 9.45am to 4pm.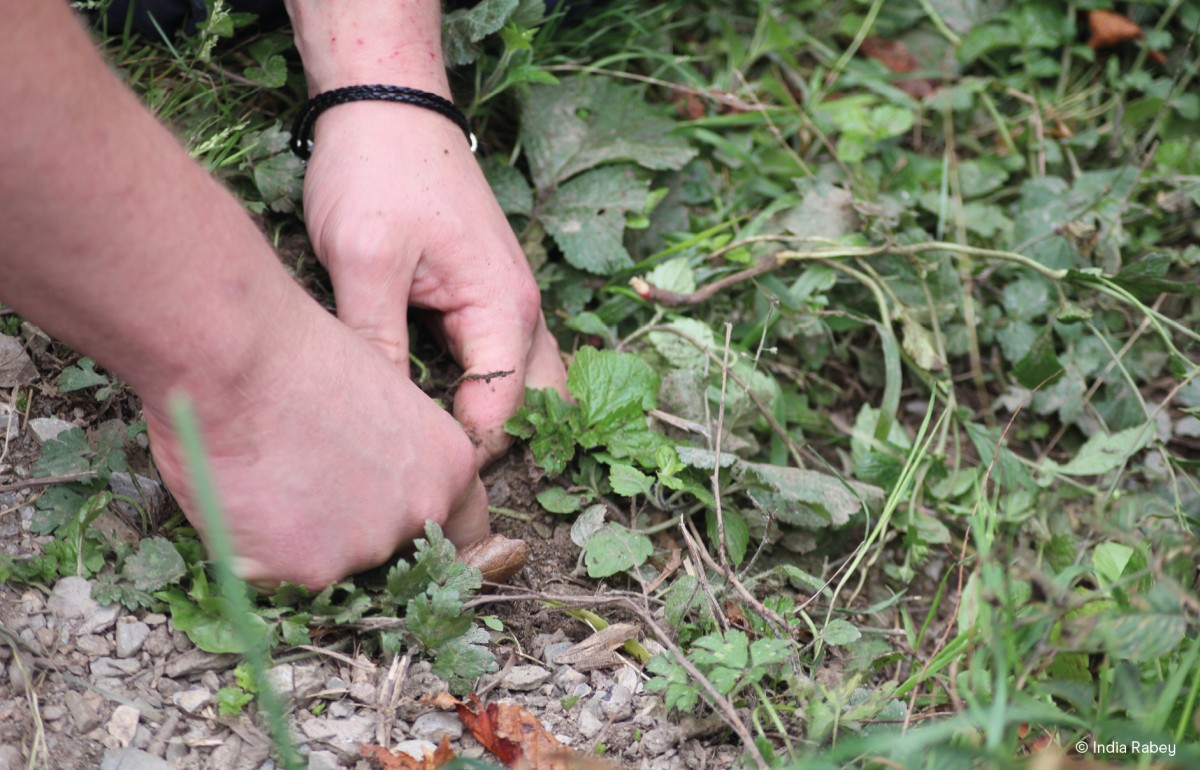 Day Five: Friday
9.45am After checking out of your pod by 10am and saying goodbye, head off to your foraging experience.
11am Join Matt of Cornish Wild Food or Emma the Forager (who has written some excellent books on foraging), who separately both offer experiences in North Cornwall. Choose between coastal, woodland, grassland or hedgerow foraging walks depending on the time of year. Matt also offers Wild Gin and Fungi Foray workshops.
Visit their websites in advance to book and to see what events they have coming up, or to arrange an exclusive experience.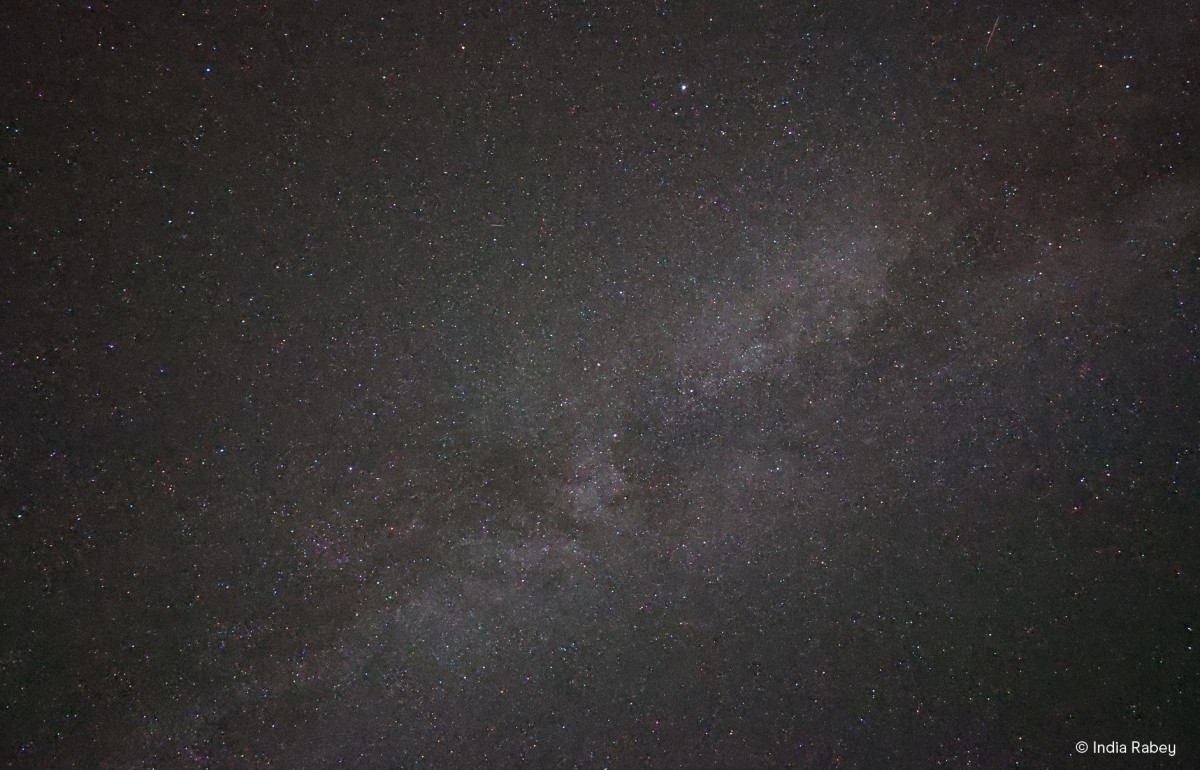 Bonus: Stargazing
It's not something we can exactly guarantee but it's definitely worth a look up if you're here on a clear night. We are just within the Bodmin Moor Dark Sky Landscape and can regularly see the Milky Way, Jupiter and Saturn with the naked eye, plus shooting stars and satellites.
The best place to stargaze here is in the campfire field in front of the pod field. Just sit down and look up! There are also some great Apps to help you understand what you can see. Our favourite is Sky Guide.

Are you ready to book your wild Cornish getaway? Book now.
We are proud supporters of Cornwall Wildlife Trust.